Hyundai Hope on Wheels
Overview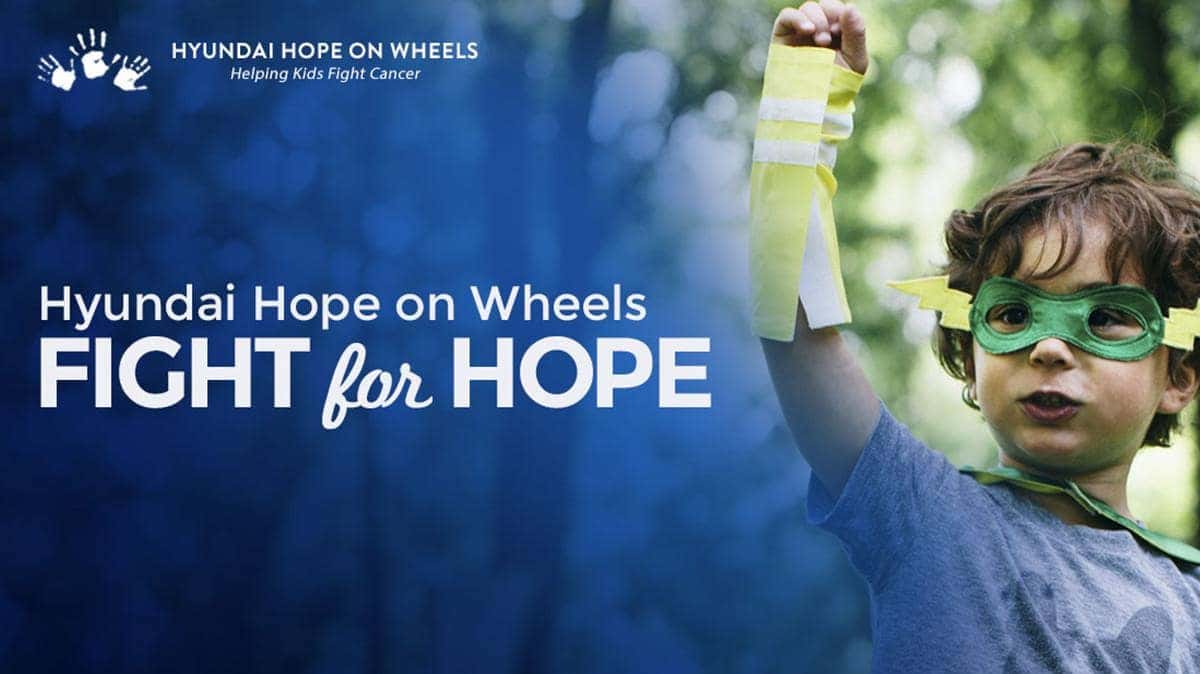 In 1998, Hyundai and a group of New England-area dealers committed to the fight against pediatric cancer by launching a local initiative to support the Jimmy Fund at the Dana-Farber Cancer Institute. This activity grew to become Hope On Wheels, a program that has been transforming the lives of children across the nation. Hyundai Hope On Wheels, a national independent 501(c)(3) nonprofit organization, is committed to finding a cure for childhood cancer. Hyundai Motor America and its more than 820 U.S. Hyundai dealers and customers proudly provide their support.
You may be shocked to discover that less than 4% of federal research funding for cancer is designated for pediatrics. Without necessary funding, these young patients are left without a voice. Hyundai Hope On Wheels was established to fill that void.
Every time a new Hyundai vehicle is sold in the U.S., Hyundai customers join Hyundai and its dealers in our cause. By the end of our 16th year, we will have donated more than $86 million to pediatric cancer research in the United States.
The Hyundai Clinical Grant program began in 2006. Each year we visit children's hospitals across the U.S. to donate funds and raise awareness. At every grant presentation a "Handprint Ceremony" takes place. This is the program's signature activity, which captures each child's handprint. These handprints are placed on Hyundai cars that travel across the country to build colorful awareness of the program.
Why Handprints?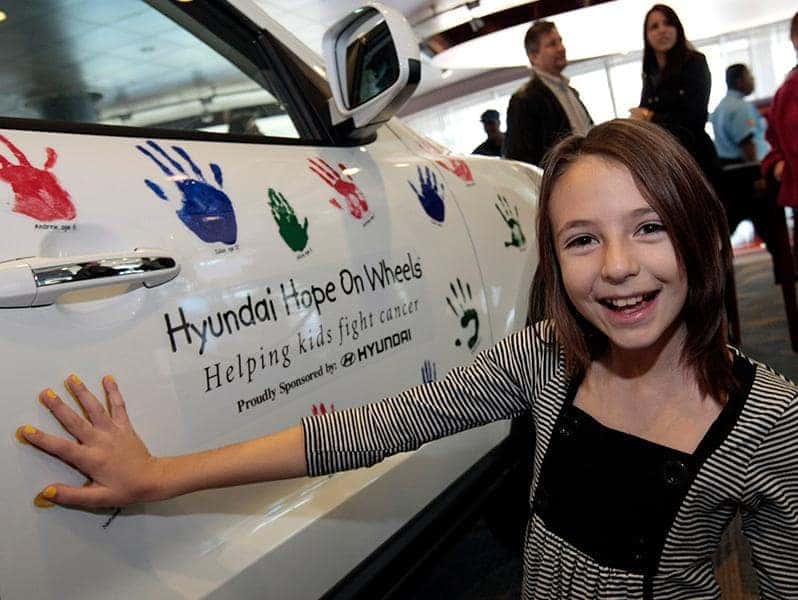 Because there is nothing more personal than a handprint, each is distinctive in its own way. Whether it's completing a round of chemo, celebrating a beautiful new head of hair or receiving a clean bill of health, one child's milestone can be another's symbol of hope. And these handprints serve as our symbol.
In 2010, we expanded our program in recognition of National Childhood Cancer Awareness Month (September). We created a new grant category called the Hyundai Scholar Hope Grant, a competitively selected two-year $250,000 award. Recipients of the Hope Grant are selected from the nation's best and brightest institutions. In just four short years, these Hope Grants have already funded incredible research projects. Many of these projects have led to the discovery of new treatments for children.
In the years to come, we will continue to award additional grant dollars and create greater awareness for the disease. And, we invite you to join our journey and help spread the word through your direct participation, personal involvement and social media activities to further awareness.
Our Mission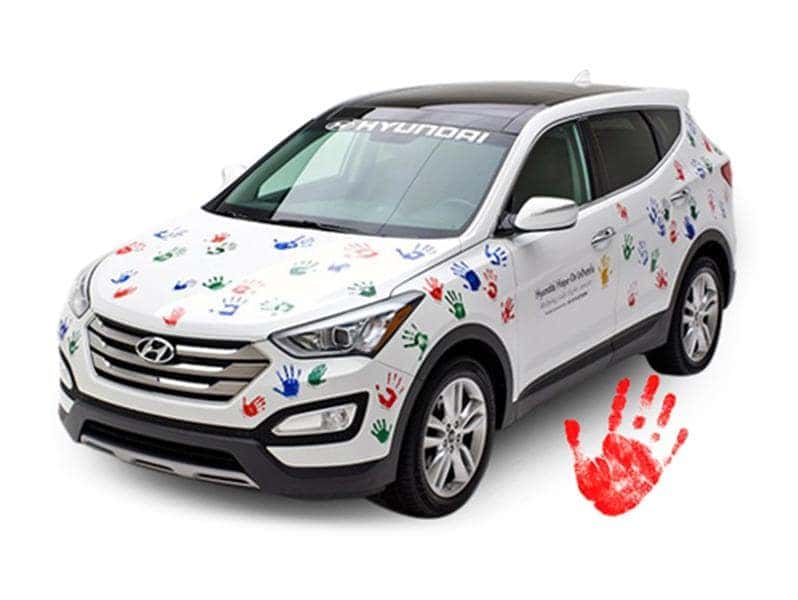 The mission of Hope on Wheels is to raise awareness for childhood cancer, donate life-saving research funds and celebrate the lives of children affected by this disease. The program provides grants to eligible institutions nationwide pursuing innovative pediatric cancer research. These grants are designed to develop new treatments and ultimately a cure. We are committed to providing the much-needed support in the fight against childhood cancer. Hope on Wheels' ultimate goal is to fund the needed research that will bring about the day when no child ever has to hear the words, "You have cancer."
For more information on Hyundai Hope on Wheels, visit www.hyundaihopeonwheels.org.